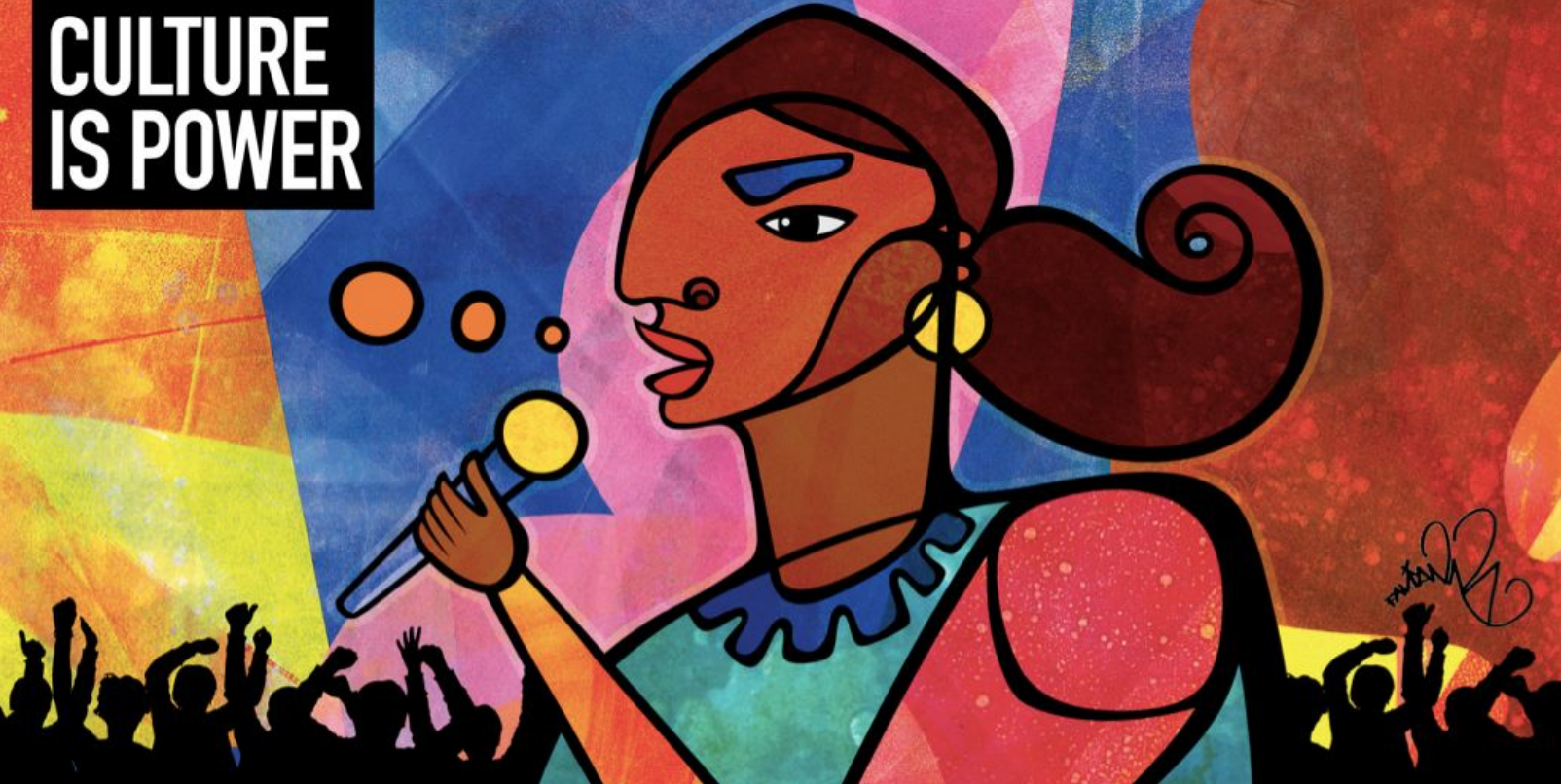 Privacy Policy
The Center for Cultural Power (Cultural Power) firmly believes in protecting the privacy of our artists, partners, supporters, and anyone else who visits our site. Our bottom line: we won't ever share, give, or sell your personal information with other organizations or entities without your express consent.
Cultural Power, a 501(c)(3) organization, has created this privacy policy to explain how we use information that you (or your browser) may provide while visiting our website(s) and to demonstrate our firm commitment to privacy on the Internet and beyond. We may make changes to this policy from time to time (see below for the latest revision date), so please revisit this page often for any updates. Each time you visit this website or provide us with information through the site, by doing so you are accepting practices described in the privacy policy in effect at that time.
Contact
If you have any questions about this privacy policy or our treatment of your personal data, please contact: info@culturalpower.org.
Personal Information
We do not share any of your personal information or data with unaffiliated groups without your explicit permission. We may, however, share some of your information with affiliated third parties (for example, contractors hired for specific projects) who are directly involved in helping us perform our work. These parties are bound to the terms of this policy, operate under our supervision, and will not use or share your information beyond the stated scope of the defined project.
Mailing Lists & Contact Information
Cultural Power maintains an opt-in email list with a web form appearing in the footer of our website. Please refer to MailChimp's terms of service. We store the contact information you provide in our Salesforce database which is maintained exclusively by us.
We may also ask you to voluntarily provide your email or other contact information when downloading specific content (such as PDF resources), registering for events, making a donation, or when taking other actions on our website; in these cases, we may add your email to our general newsletter mailing list.
If at any time you would like to unsubscribe from our email list, please refer to instructions at the footer of each email.
Financial Donations
When you donate to Cultural Power, your credit card information will be used only for this transaction (as well as any recurring or monthly donations you set up) through our secure online payment system. This platform does not retain your credit card information without your permission and uses bank-standard encryption to protect your transaction. (Please refer to Paypal's terms of service for further information.) Financial and personal information contained in donations made via check will also be kept confidential and used only for the purposes of processing the transaction.
Children
Cultural Power does not solicit personally identifying information from children. Visitors who are under 13 years of age are encouraged to ask their parent or legal guardian for assistance when using our website and should not submit any personally identifying information to the website.
Cookies
Cookies are small text files that the website can send to your browser for storage on your computer's hard drive. They make your use of the website easier by saving your status and preferences and are refreshed every time you visit. We may use session cookies when you visit our website while your browser is open, or while you are logged into our website. To facilitate our registration and login functions, we may use cookies to recognize when you return to the website. Most browsers are initially set to accept cookies, but you may be able to change the settings to refuse cookies or to be alerted when cookies are being sent.
Data Tracking
In order to better serve our site's visitors, we periodically analyze web logs and other data generated by site usage, which help us understand trends such as where traffic is coming from or what content is most appealing, and allows us to consider changes to make it a more informative and pleasing experience. To this end, we may collect IP addresses and/or use third-party services such as Google Analytics or tools built into our Content Management System(s). Please refer to Google's terms of service.
We may also use embedded images in emails to track open rates for our mailings in order to better understand how to best convey our work to our supporters. URLs contained in emails may contain an ID that enables us to correctly identify the person who takes an action using a web page. We may occasionally present a shortened URL that references a longer URL which contains an ID—we do this to simplify the display, to prevent links from becoming broken when copied, and to ensure compatibility with email programs which do not handle long URLs. When a shortened URL is displayed in an email, you will see the full URL in the browser's address bar when you access the page.
Links to Other Sites & Embedded Content
The privacy policies and practices contained in this Privacy Policy do not apply to any external links or to content that is explicitly embedded in our website from third-parties, indicated by that third party's company logo or descriptive text (for example, videos hosted on YouTube that are embedded in our site). This Privacy Policy only applies to our site or any future sites that we may develop. It does not cover sites (including sites of partners) that are linked to by this site or sites for which we are not responsible ("linked-sites"). These linked-sites will have their own policies and practices which may be different from ours. We therefore encourage you to familiarize yourself with the policies and practices of the linked-sites, especially if you provide personal information to them.
Last revised: October 22, 2021