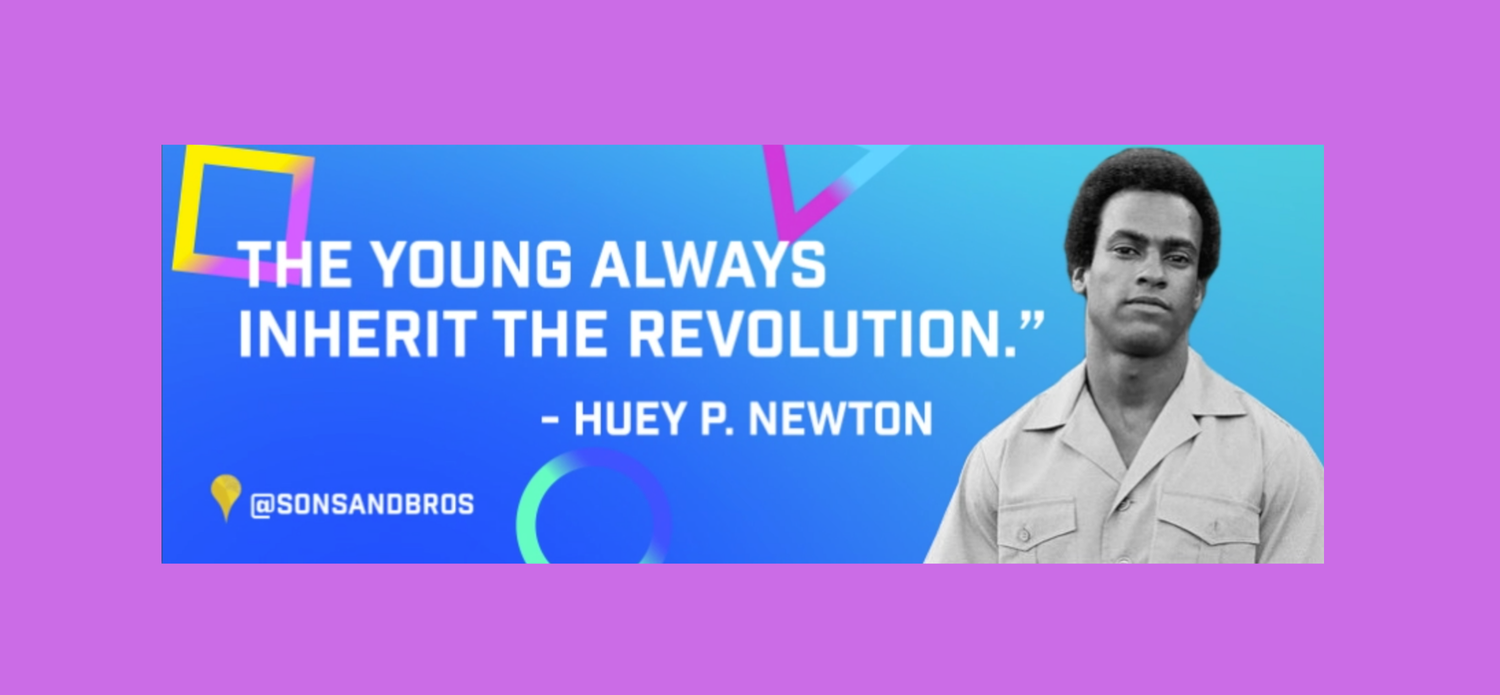 Sons & Brothers X The Center for Cultural Power
The Center for Cultural Power
December 11, 2020
We are excited to bring The Center For Cultural Power's art and culture making lens to the Sons & Brothers social media platforms, weaving together art and social movements for young BIPOC audiences. Together, both accounts will build a powerful home for intersectional social media storytelling and engagement.
Sons & Brothers came to life as an energizing initiative of The California Endowment to support young men of color and to disrupt the school-to-prison pipeline. Over a span of seven years, it evolved to embrace broader themes of youth opportunity, health and wellness, including mental health, and to embrace youth of all genders.
As the new home for Sons & Brothers, we are honored to continue engaging dedicated followings across Facebook, Twitter, and Instagram on racial, socioeconomic, and gender justice, as well as health equity and criminal justice.
Our Equity Content Strategist Camilo Caridad Pineda shares their enthusiasm for taking on engagement management with the Center's social media team. "The community that Sons & Brothers has built and maintained is largely made up of beneficiaries of the program when it started and folks that were teens and young adults at its inception. As we move forward, we will try new strategies to find our organization's approach to the Sons & Brothers brand, measuring success by how well we can find the balance between attracting a new audience while still staying true to the folks that have found community on this account. Sons & Brothers contributed a home for advocacy, community, and support that we're excited to inherit."
In taking on this legacy, we aspire to carry forward what has inspired audiences for years while innovating. We will test approaches to attract and engage a young core audience that amplify Sons & Brothers' goals. The channels have a dedicated community of youth and young adults who grew up with the initiative, a community that supports one another palpably and engages in good faith on topics that matter to them. Cultural Power is committed to upholding the integrity of the content and engagement that the Sons & Brothers audience seeks and enriches.
The young always inherit the revolution - Huey P. Newton