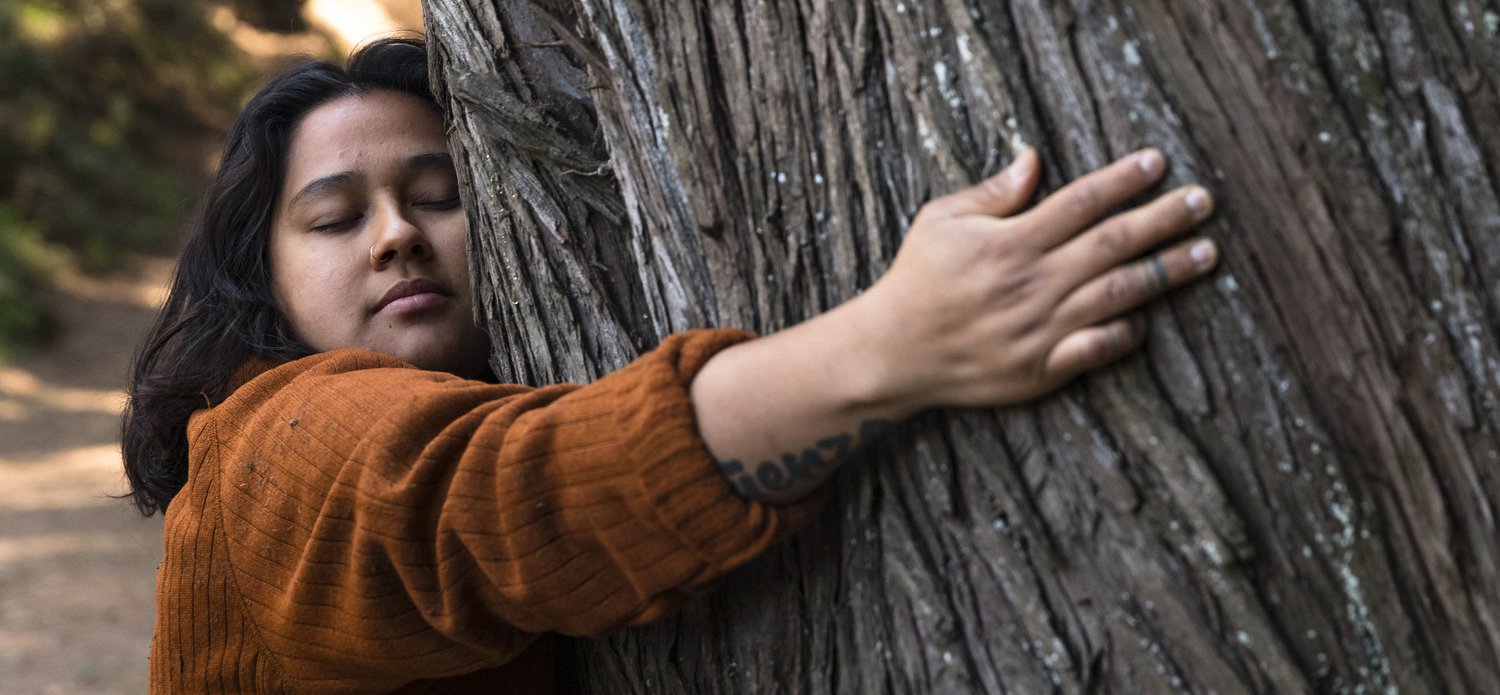 Shake Up Climate Action!
The Center for Cultural Power
May 19, 2021
You've heard it before. The world of climate activism mostly centers white academics (mostly men), it's a space of exclusion, and crops Black and brown movers and shakers out of the picture. Well, that narrative might be changing soon.
The Trail Ahead podcast launched in March challenges the history of racism in environmentalist spaces. Hosted by athletes and environmental advocates Faith E. Briggs and Addie Thompson, the podcast invites a range of climate leaders and culture makers to the table for deep dives into the issues that sit on the intersection of race, environment, history and culture.
The Center for Cultural Power is excited to see our Ecological Arts and Culture Manager Layel Camargo make an appearance as a featured guest. In Episode 4, Layel and the hosts meet up on the unceded homelands of the Chochenyo Ohlone peoples in Oakland, CA to discuss decolonization, climate action and the power of humor and storytelling in moving conversations around the environment forward.
"I think the outdoors community is one way to kind of connect with nature, but it needs to get diversified. You don't need to be rock climbing or hiking with sticks or doing this Instagram-fed way of how you interact with nature. Just go out, touch the soil, hug the tree, take a deep breath of fresh air, walk 0.2 miles and consider that a big adventure. We need to diversify the way we engage with nature." - Layel Camargo
Watch the trailer for the new episode: