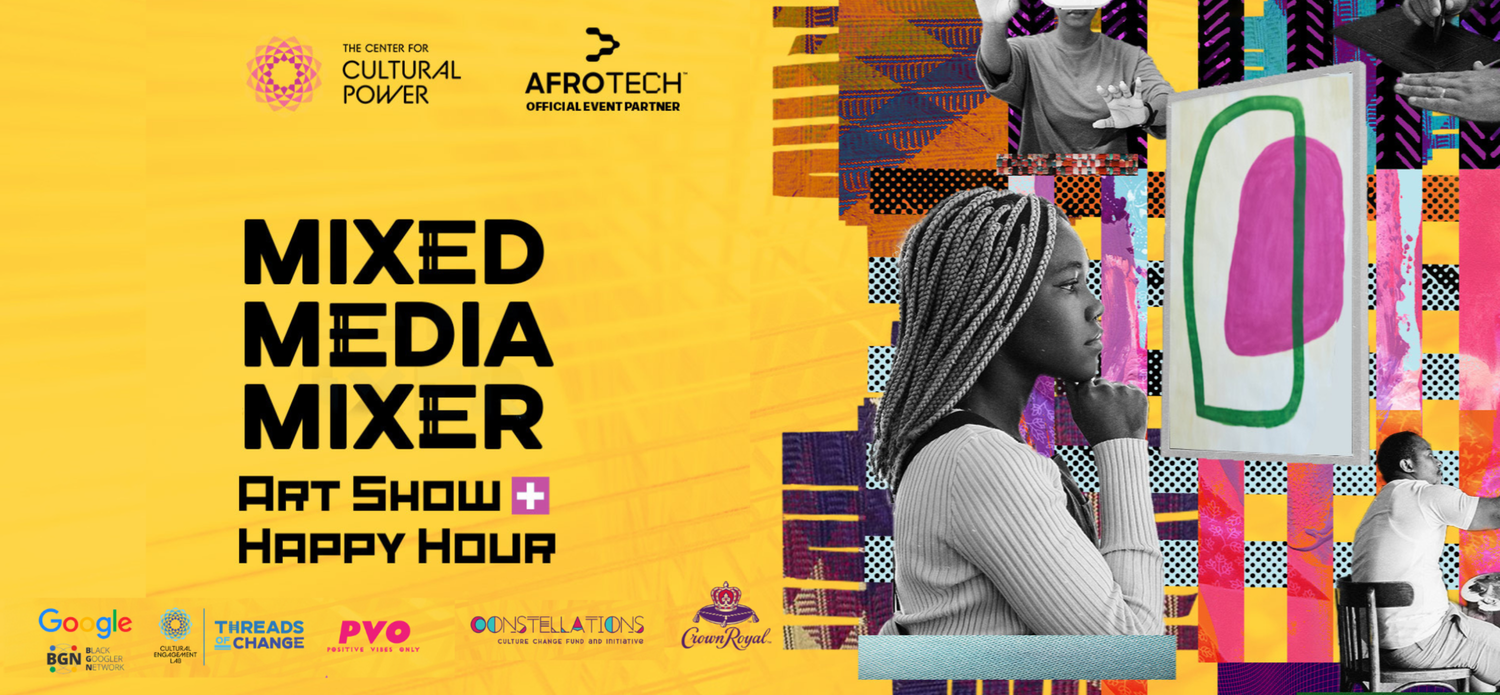 Threads of Change
Eryn Wise
October 30, 2023
Art not only possesses the power to drive and shape our narratives but also inspires others to reach for an elevated future. While our art is informed by our realities, it is also something that ties us to the dream world where we can reimagine our futures through uninhibited and liberated lenses. Through our collective dreaming and action, we've created emergent spaces where we're honored to showcase BIPOC artists who can weave their narratives into their art, creating something profound that connects with a community of voices.
Threads of Change artwork: Dpicting x Our Hands Our Power artwork: saylem celeste
The Threads of Change campaign re-envisions the world of civic engagement and supports election mobilizing and voting accessibility, inspiring people to engage with democracy and their rights as citizen voters and advocates. This new campaign by the Cultural Engagement Lab (CEL), will be unveiled during the 2023 AfroTech Conference at an event hosted by The Center for Cultural Power in collaboration with AfroTech on November 2nd in Austin, Texas.

Our upcoming Mixed Media Mixer is an event showcasing a myriad of digital art mediums and artists of the global majority who will intertwine civic engagement and data-driven storytelling as a tool for change in our cultural landscape. We've commissioned 10 artists to create inspirational narrative pieces and will be featuring an additional 16 artworks that are representative of Black futurism, joy, liberation, autonomy, and collective power.

Among our many talented featured artists are: saylem celeste, Christa David, and Nye'Lyn Tho! Learn more about these talented artists and the others featured in the showcase here.

If you're in the area, this event is FREE and you will be able to witness an artist showcase unlike any ever seen at AfroTech before. RSVP to stay up-to-date and join us at Speakeasy Austin this week and don't forget to invite your community!